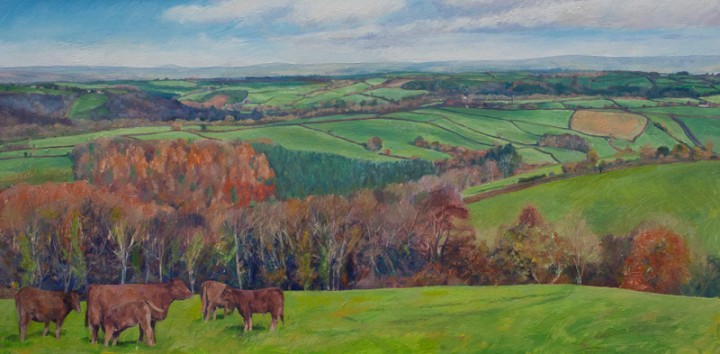 At this time of year, the hills and valleys that are the backdrop to the farm are a breathtaking oil painting; from the burnt copper stippling of the larches to the lanes framed with curling bracken, the view stretching to Exmoor and the coast beyond is unrivalled in its palette of fiery hues and rich, deep evergreens. And amongst this spectacular scenery our peaceful South Devon cattle look at their absolute best, their soft toffee coats darkening in anticipation of the winter to come. They're an integral part of the landscape – we couldn't imagine one without the other, and we nurture and respect them throughout their time on our farm.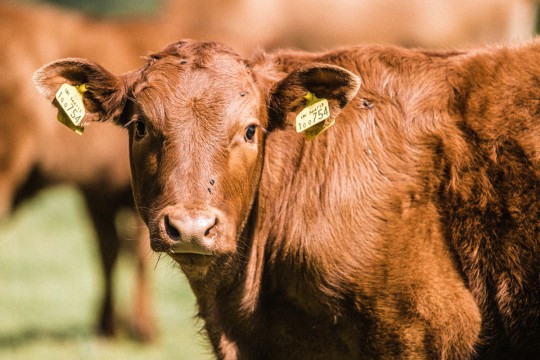 And this care and respect continues as we prepare our organic produce in the on-farm butchery and kitchen.
A butchery might not sound like a very glamorous place to be – at the end of the day it's a functional, hygienic food preparation space. However, unlike many purpose built facilities, ours is housed in a converted, traditional farmyard building, once home to the heavy horses that worked the land of our farming predecessors. Despite the stainless steel units and modern chillers, the character and history of the building are still very much evident – it has a lovely artisan feel to it. We recently had the butchery completely redecorated inside and it's now a snowy white, ready for the big rush of seasonal orders that begins about now.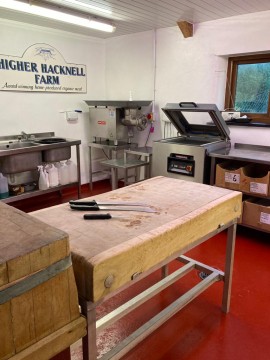 Whilst Christmas is still a little way off, we'd normally be starting to cure our festive gammon joints by boning out and dry-salting legs of organic pork ready to be turned into delicious hams for our customers in Christmas week. Unfortunately, this year the nationwide organic pork shortage continues, and the organic farmer we work with has no pigs ready until the spring. We have thought long and hard about what to do in this situation, and have decided that supplying pork, especially the Christmas trimmings of streaky bacon, chipolatas and of course gammon joints, needs to keep going, so we are able to source some truly free range pigs from a local Devon farmer we trust to tide us over for a short time. As soon as organic pork is available again it will be back online, but to ensure that our loyal customers have a choice, this is the next best thing. Here's a handy guide that explains the different labels: https://farmsnotfactories.org/pork-labelling-guide
In between all of this we've been looking at what goodies might be on our own Christmas table this December. Who knows what we'll be allowed to do, and with which family and friends, so we're hedging our bets and planning on lots of smaller gatherings starting earlier in the season – but all of them will have a dramatically tasty centrepiece. So it's at this time of year and in search of inspiration that I open 'the recipe drawer'. I'm sure I'm not the only one who has a slightly haphazard (but all the more exciting for that) place in their kitchen where more than a lifetime's recipes have been torn out of magazines or scribbled on the backs of envelopes and then crammed in. They're so much more than just recipes though – many of mine were written down by my mother and grandmother and bear the splashes of meals past in the margins. Part nostalgia, part family favourites, they provide so much more than just instructions on how to create a tasty dish; they are part of the family's heritage and will help to make every festive meal extra special in these tricky times.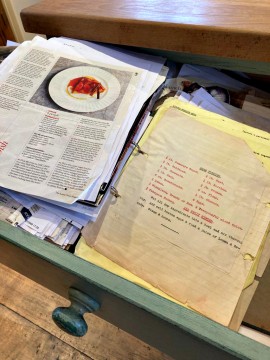 And as a final autumnal hurrah before the trees lose their golden finery in the northwesterly winds of November we'll be having one last outdoor meal. A flickering fire for warmth and light and no need for fancy recipes; just some perfectly done beef steak burgers and lamb merguez sausages under the darkest of skies and the brightest of stars.