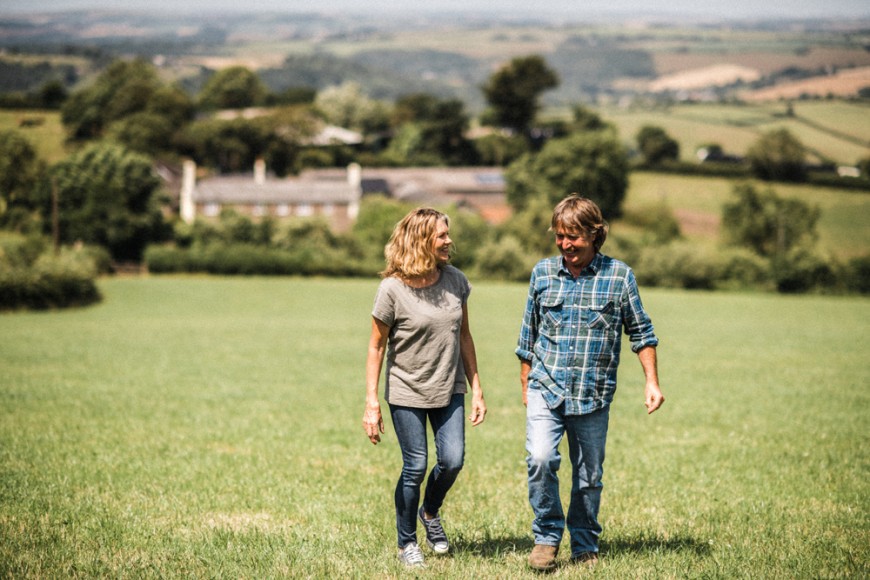 I always feel we're at the cross-roads of the farming calendar as we approach the autumn, and this year, more than ever, it is true.
On the one hand the grass and grain harvests have been brought home and the new season lamb is being enjoyed in family meals across the land. On the other, the cycle is ready to begin again; the corn stubble has been ploughed and sown to kale, fresh greens which the lambs will enjoy over winter, and the rams will soon go in with the ewes ready for the next chapter to begin.
Thirty five years ago Tim and I moved into our new home full of excitement – just starting out on our organic adventure. We farmed to make a living, but crucially, first and foremost, we farmed in a way that enabled us to feed our family sustainably and healthily, with respect for the land and our livestock. We believed in it then and we still do – it's what keeps us going.
The subject of food production has always been in our national consciousness – food is the fuel for life after all, but the various strands have never really been brought together for discussion all at once, and not with any priority.
This year, food poverty and its adverse effects on mental and physical health, the trade talks as part of the Brexit arrangements, climate change and in recent months the production and supply of food during the global pandemic have all played their part in bringing the subject of food back to the national table and people are now having public conversations about it.
And with the publication of part one of Henry Dimbleby's comprehensive, forward-thinking report on National Food Strategy in July this year, with the second part due in 2021, the change (hopefully for good) has started. There is an interesting episode where it was discussed on the BBC Food Programme last week.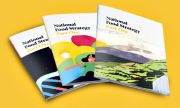 Eating home-grown, home-cooked food with family and friends gave us so much pleasure as the children grew up – and it still does, on so many levels. And this year, despite everything that has happened in the world, it fills me with hope for a more positive future that what we have always believed in - the supply and provenance of quality food produced sustainably with high levels of animal welfare is back on the agenda for discussion as a significant part of our lives. I just hope that those involved in the process protect our enviably high food standards going forward.