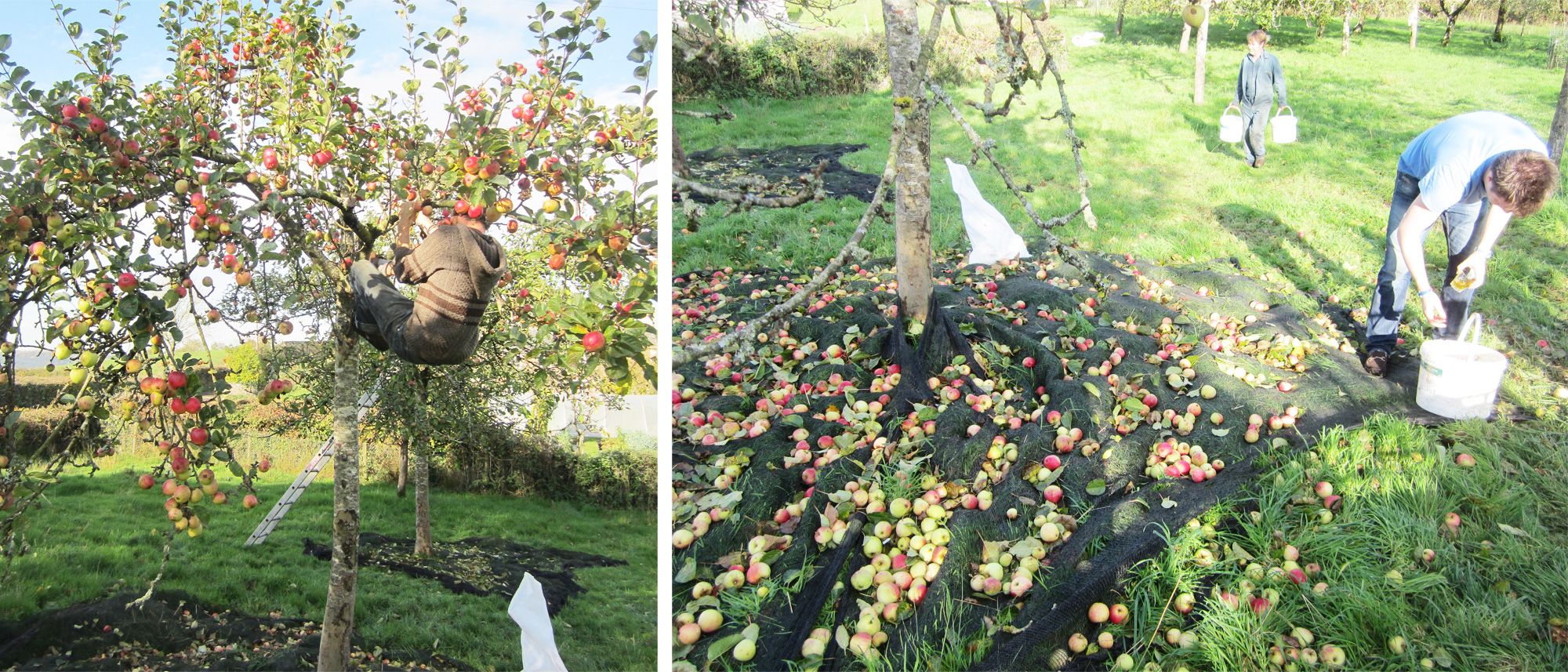 As organic farmers we look at the 'culture' part of the word agriculture in two different ways; there is the obvious reference to cultivation, but for us it is also about passion, being holistic and reconnecting with nature.
As we leave the European Union there is so much up in the air that could affect agriculture – trade tariffs, the risk that cheap food produced to lower welfare and safety standards could be imported, and the phasing out of the Basic Payment Scheme. The concept of the BPS can be controversial and many an argument has raged over the ins and outs of it. But an undeniable fact is that without it, and in a world where people are not used to bearing the true cost of the food they buy, many, many farms would flounder as the BPS represents their main source of income. And while farming is so much more than just a job – it's a way of life to most farming families – like any business, it has to produce enough money to live off. And therefore if change is going to happen, it has to be change that is beneficial for the people of our nation and the natural world and it has to be financially worthwhile to the farmers who will affect it.
So it is exciting to hear about one of the replacement schemes that is being trialled and is much more in line with the regenerative 'agroecology' ethos of how we farm. The Environmental Land Management scheme (or ELMs) aims to pay farmers for work that enhances the environment, such as tree or hedge planting or restoring habitats for wildlife. Other schemes in development will cover issues such as animal health and welfare standards where public awareness and concern for these topics continues to increase. The umbrella ethos of all of the schemes is that farmers will receive public money for the provision of public goods, which can only be a good thing for the general public, for farmers and for the environment which sustains us.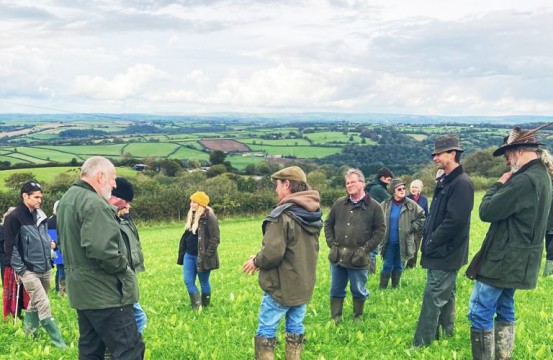 The ELM scheme was a hot topic of conversation on our farm walk last Thursday. We hosted the walk as part of the Soil Association's Taking Stock programme of events; webinars and farm visits facilitating discussion on the forthcoming changes to farming. After so long without face-to-face contact with other organic farmers and experts it was enjoyable, informative and reassuring to hear that progress is being made towards a more sustainable future for farming. Even more so knowing that in the background Henry Dimbleby's report on National Food Strategy part 2 is in the pipeline, having read in part 1 that sustainability is a key factor for our food industry going forward.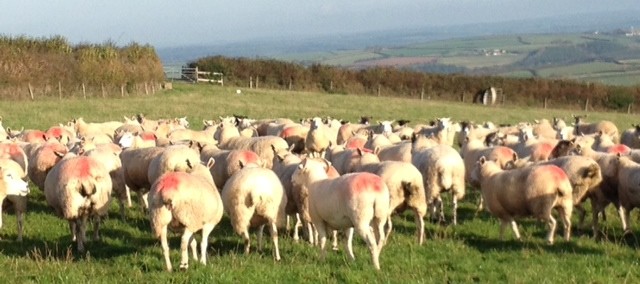 And while we'll be pondering on these things, we'll also be very busy this October with an important annual tradition in our farm's own culture – gathering in the apple harvest and cider making! This is usually a big social occasion with friends and family visiting us to shake trees and fill up sacks and then build the 'cheese', layering apples and straw on the press (the picture below shows how it was done before 2020!) There's always plenty of drinking, eating and live music. Even though we can't celebrate in the usual way this year it will still be a lot of fun and we look forward to sharing the fruits of our labours with everyone in more sociable times ahead.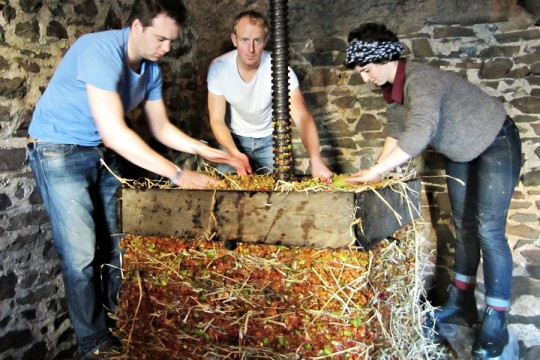 And back out in the fields Tim will be taking care of the hedges – annual farm maintenance that reaps its rewards as a good hedge is like a building, providing shelter to our animals from the harsh westerly and north winds. We have literally hundreds of miles of hedges at Higher Hacknell and we treat them with huge respect and care as they are home to, and feeding grounds for, countless living creatures; all of them important members of our farm's ecosystem. Hedges also play a major role in carbon sequestration and so we only trim them when necessary and in rotation with minimal cutting and letting the tops grow – it's one of the greenest things you can do.
PS Thank you to everyone who has sent us pictures and recipes of their delicious foody moments so far. Don't forget to send in yours by 15th October to help us celebrate our 35th anniversary of farming at Higher Hacknell and to be in with a chance of winning a box of organic goodies. Here's one of our own favourite pictures - with our new 3 star Great Taste Award for 2020!