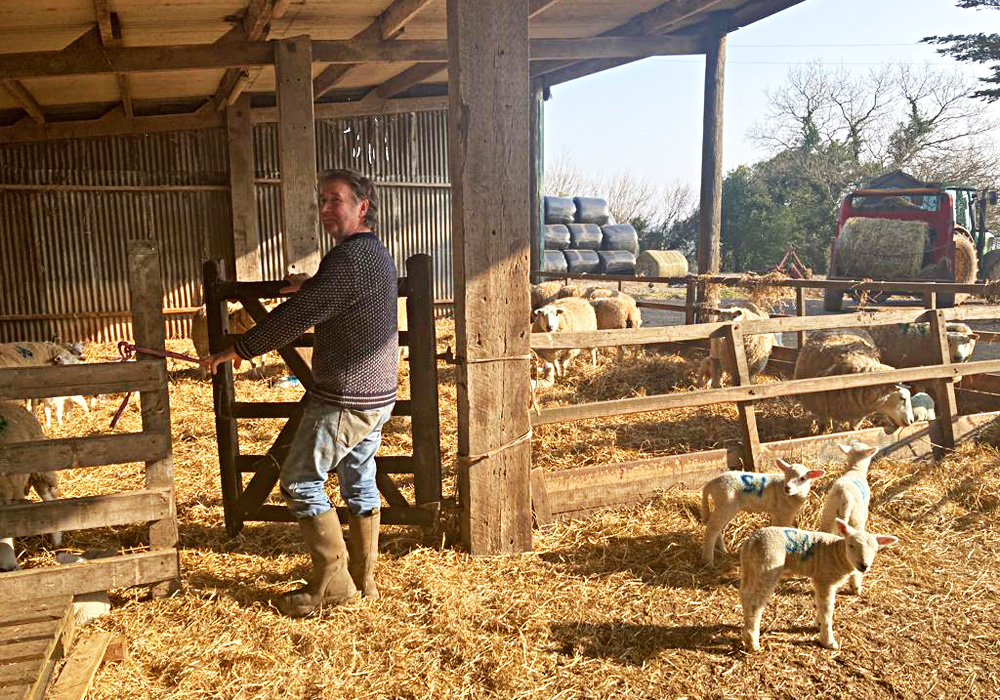 Tim checking the nursery pens before the ewes and lambs move out to their pasture in the spring sunshine
The biggest lesson we've learnt from farming for the last 36 years is the importance of keeping going. Viruses (both animal and human), economic instability, global conflict, fuel shortages, the overwhelming catastrophe of climate change and other crises cause pain for the planet, but despite all of this, the cycle of farm life continues, and with another spring comes another lambing time.
Our work and lives follow the rhythm of the seasons, and reassuringly, notwithstanding the problems in the world, we find ourselves doing the same today as we did last year and the years before that. Sometimes though it's important to have a fresh perspective and to find ways of doing things better; change can bring welcome benefits (even if taking a big step can be a bit scary sometimes!)
We're moving to frozen!
With this in mind, we are very excited to announce that we are going to make a few changes to the way we sell Higher Hacknell organic meat which should make buying delicious organic produce more convenient for you, whilst at the same time it will further reduce our carbon footprint. Our new system will also help to keep our prices down which is important as we all face the worrying threat of increases in the cost of food.
So today we are having a large freezer installed and from April we'll be sending our meat out to you in recyclable packaging ready-frozen instead of chilled.
How will it work?
Behind the scenes our meat will still be hung for the perfect amount of time in our chiller before being professionally butchered and packed. It will then be immediately frozen at a very low temperature. You'll notice that there will be much fewer juices in the packaging – by freezing quickly they stay in the meat which means it is even fresher and tastier when you are ready to prepare it. You can pop your meat straight in the freezer when it arrives (even if it is no longer fully frozen but is still chilled) or defrost it for use right away.
Better for you, better for us, better for our animals and better for the planet
This system aims to cut out all waste as efficient carcass utilisation means all cuts of meat are used, and when meat is stored in your freezer, it keeps it fresh until you need it instead of having just a few days of fresh shelf life.
Our new system will also mean fewer trips to the abattoir, with Tim taking a group of animals together – this is better from a carbon footprint point of view, and can be reassuring for the animals who are more settled when travelling in a group.
By the way, we are also working on making our ordering, processing and packing system more streamlined too which will help to keep our prices down. You might not notice a difference from your end, but we hope it will be easier at ours!
Special offers
Our new way of working will make it much easier for you to buy in bulk as we will have more stock of each cut of meat available. Buying in bulk cuts down on delivery runs and is something we would really encourage so we will continue to offer free delivery for all orders over £200. And if you sign up to our loyalty club and become a 'friend of the farm' you will automatically get approximately 10% extra produce free with every order.
Thank you for helping us to farm sustainably
We're a small family farm and we're very grateful to you for supporting our business as we continue to look for ways of improving how we farm and direct sell our meat sustainably. Working to the highest animal welfare standards, nurturing the planet for the future and providing you with delicious produce at affordable prices are our priorities and by ordering through our new system you will help us to continue to achieve these aims.