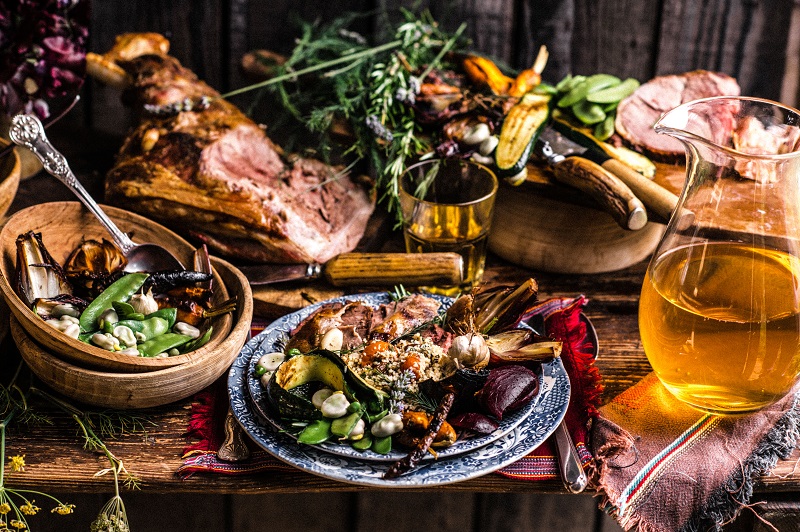 With Easter on the horizon, our thoughts are turning to Easter egg hunts and the lamb dish that will be our traditional celebratory centrepiece.
We're not sure if we'll be eating inside or outside this year - the British spring weather can go either way – in any event, it will be a relaxed, easy affair. The umami-rich flavour of our organic grass-fed lamb adds depth to the simplest of dishes which is just the kind of treat we need at the moment.
If you're thinking along the same lines, here is a handy seasonal guide to some of our popular cuts of lamb. Don't forget to get your order in soon though – we often sell out at this time of year.
Traditional whole leg of lamb on the bone: our biggest joint at 2.2-2.8 kg (approx 5-6 lb). This will serve 8-10 people (and a half leg will serve 4-5). Remember the mint sauce!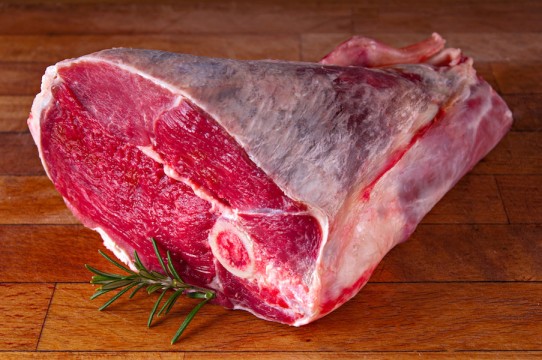 Boneless leg: this comes rolled which makes it easy to carve if you plan a traditional roast. This joint is also wonderful butterflied and marinated with lemon, garlic and rosemary before cooking outdoors on the barbecue or in a charcoal grill. The first of many this year we hope. A 500g (approx 1lb) joint will serve 2-3 people.
Shoulder: this is slightly smaller than a leg, and produces a dish of sweet, tender meat. Our Taste of the West Silver Award-winning shoulder is ideal for slow cooking or as a traditional roast. A whole shoulder will feed 6-8 people, and a smaller half-shoulder will satisfy 2-4 hungry guests. And if you want easy carving, a boneless shoulder is simple and can be cooked in the same way as a leg or stuffed, but cooks a little slower.
Rolled loin: this joint is perfect for stuffing – apricots and pistachios go particularly well with this dish and add a wonderful dash of colour to your plate. The fat on the outside melts to baste the loin producing a tender, gourmet dish rich in flavour. Rolled loins come in various sizes and as a rule of thumb, 500g (approx 1lb) will feed 2-3.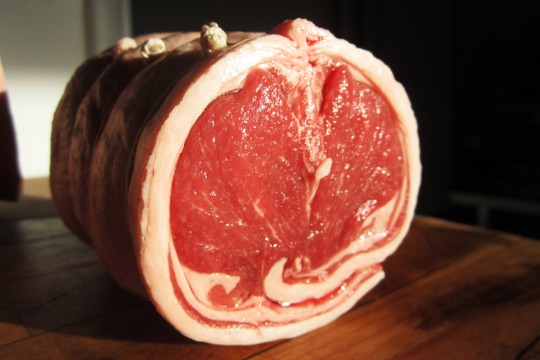 Lamb rump: our Great Taste Award-winning rump is perfect for one if you're delaying your celebration until family arrives but would still like a traditional treat on the day itself.
And then of course, there is the drama of the ultimate Easter centrepieces: French trimmed rack of lamb and the even more show-stopping guard of honour where 2 racks are presented crossing at the ribs. A past winner of the annual prestigious Gold Taste of the West Award and a 3 star winner in the Great Taste Awards our racks of lamb will set the tone for a wonderful Easter celebration. Each rack has 7 or 8 cutlets and you will need 2-3 per person.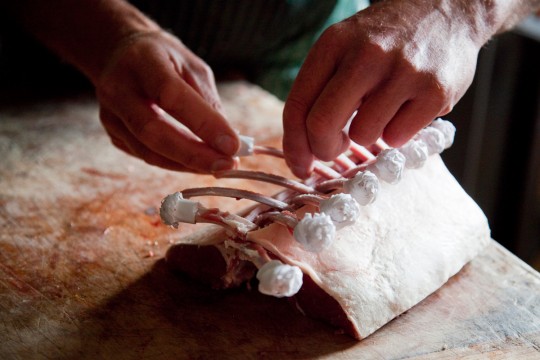 If you still can't decide, how about one of our Easter selection boxes filled with a delicious assortment of our tastiest lamb, poultry, beef and pork products. Choose from our Gourmet Easter Box of premium cuts and our Family Easter Box with everything you need for a week of wonderful seasonal dishes.
By the way, in case you didn't realise, the Higher Hacknell organic lamb you eat at Easter is meat from hoggets. These lambs were born last year and have had time to develop a wonderful depth of flavour. The new season lamb from this year's flock will be ready in September which means that we have year-round delicious, local, organic lamb available – there's no reason to look anywhere else!
Happy Easter planning everyone
PS the last order date for delivery/collection on Maundy Thursday 14th April is Sunday 10th April – probably best not to leave it until the last minute though as we usually sell out of the most popular cuts.