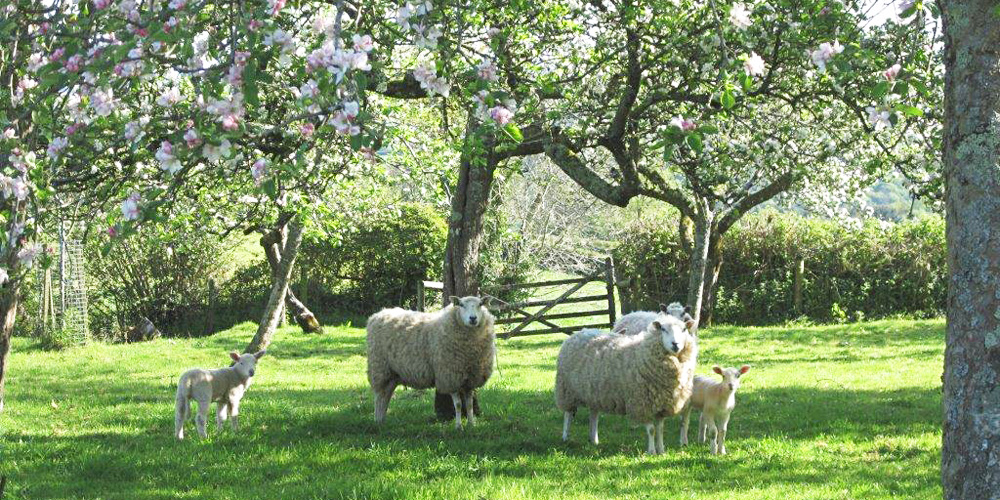 May is a beautiful month in the rolling hills of Devon; the hedgerows and trees are stippled with vibrant light under acres of unblemished skies.
The contrast with the physical frenzy of March and April is striking; back then we were rushing between ewes lambing to calving cows and constant round the clock care for our animals. Now it's over to their mothers and daily rounds of the fields to check all is well. Our focus is on the grass and crops and it is a waiting game as we are entirely at the mercy of the weather.
Because the lanes and field boundaries are bursting with fresh growth - apparently regardless of the weather - it is easy to assume that as it is spring, the cereal and grass crops will do the same. But for us this is an anxious time – we don't use chemical fertilisers and so we can't force our grass to grow artificially. Right now we need some warmth and lots of rain for our fields to flourish, not the cold dry conditions of recent weeks. So, just like generations of farmers before us, we look to the skies and assess the winds with baited breath, hoping for good news.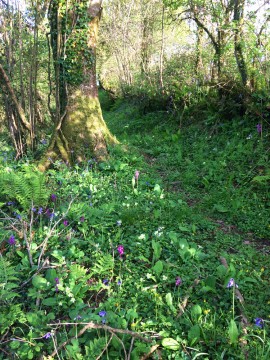 Back in the orchard and vegetable garden we also have the lore of Franken's Night to contend with.
In our Taw Valley area of Devon there is a local tale of a brewer who had a cunning plan to boost sales of his ale – if he could ruin the apple crop there would be no cider and countryfolk would turn to ale to quench their thirsts after hard days working the fields. Making a pact with the devil, he sold his soul in return for sharp frosts from 17-19 May and as the blossom in the cider orchards withered, he was granted his wish.
Last year our French and runner beans and courgettes were lost to the frosts that came out of nowhere from 17-19 May so this year we are being very cautious and won't plant them out until Franken's Night has passed. Our cider orchards will just have to take their chances!