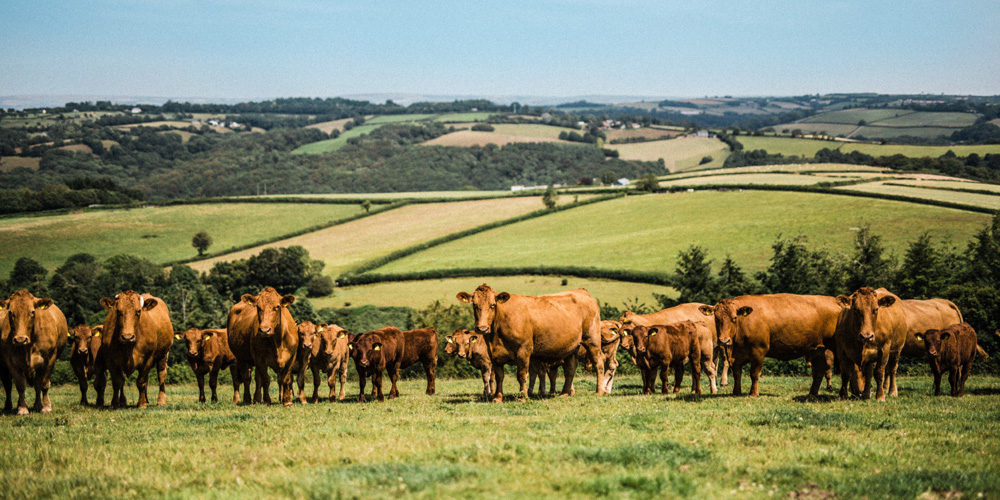 The very lifeblood of our organic farm is soil. We talk about soil health a lot and rightly so given how important it is – not just to us, but for the planet as a whole.

Admittedly, at first glance soil doesn't look very interesting, but flourishing organic green pastures, unpolluted by chemical fertiliser, are the visible results of our healthy soil. They are not only beautiful, but the diversity of species contains essential nutrients for our grass-fed livestock. As we don't buy in any feed for our livestock and everything they eat is grown on farm, healthy land is a priority.
Since the Second World War 97% of the nation's permanent pastures (land which is not included in crop rotation for 5 years) have been lost. Many farms have ploughed their permanent pastures long ago in favour of faster growing high sugar rye grasses. As a result, many native wild plant species, which can provide essential minerals for livestock such as copper, selenium and iodine have reduced so much that generally farmers have to provide extra supplements for their animals. We remain committed to restoring the balance and are thrilled that several of our fields have just been designated as species rich by Devon Wildlife Trust and we hope they will be accepted into the Countryside Stewardship scheme which rewards farmers for managing their land to benefit the environment.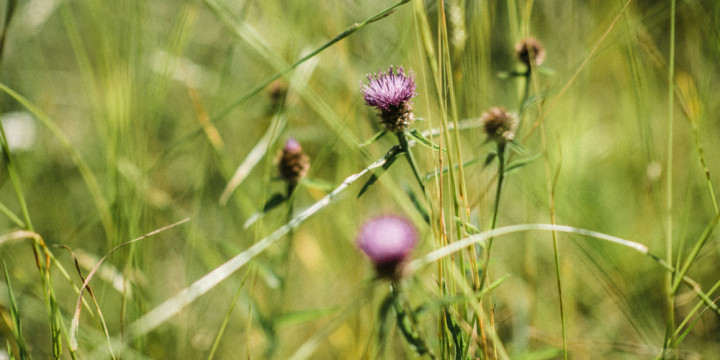 We carry on managing our permanent pastures (which are never ploughed and cover 60% of the farm) by grazing gently with cattle (who have a very different eating style to our sheep that quickly crop everything to the same short level). Wildflowers more common in decades past such as plantain, hawkbit, medick, trefoil, self-heal, bugle, ragged robin and lady's smock are flourishing and playing their part on our sustainable farm. Latest research has even found these old pastures are able to fix as much carbon in the soil as woodlands.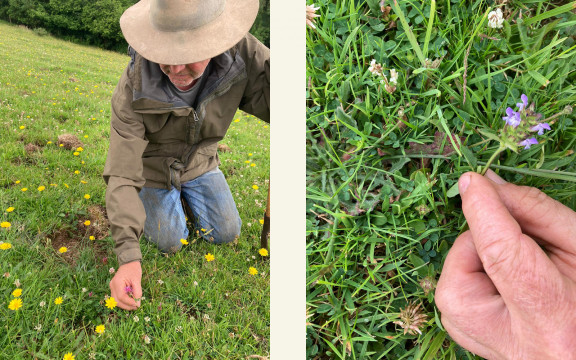 On our fields which are part of the arable and grass rotation, we're busy making round bale silage at the moment as are many other farmers. This means keeping a weather eye on the skies – and muttering 'rain before 7, fine by 11' an awful lot hoping that the rain will 'pitch off' in time. Endlessly frustrating, the British weather has us entirely at its mercy as we dash round making the most of every single second before the next weighty cloud appears on the horizon.
In other news, it won't be long until the first of our new season lamb is ready. Deliciously tender with a mild, sweet flavour it is a late summer treat – look out for it in our online shop during August.