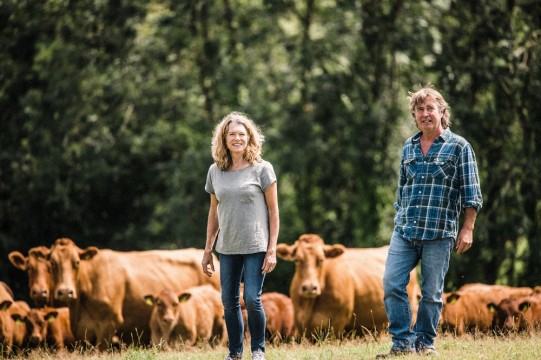 Why we believe farming organically is best for our planet
We came to Higher Hacknell in 1985 with a determination to farm in a way that worked with nature and not against it. In 1988 we started farming organically, a system which offers many common-sense answers to the problems facing agriculture, the food industry and our environment today.
One of the reasons we believe in organic farming, is that it is the only system that offers consumers a complete guarantee of where and how their food is produced. When I am selling to the public, I think it's hugely important that our customers have more than just my word as a guarantee. It has the backing of a set of Soil Association standards which provide reassurance that our products have been created with the highest welfare standards in mind, absolute consideration for the environment and complete traceability.
Organic standards embrace all aspects of the farming system, most especially higher animal welfare levels, no manufactured herbicides or artificial fertilisers, more environmentally sustainable management of the land and wildlife conservation and food safety. We believe as strongly now, as they did back then, that for our planet's future health and well-being, it is the way forward.
To use the words of Patrick Holden of the Sustainable Food Trust, 'there is farming that is part of the problem and farming that is part of the solution'. Tim and I believe that by being more aware of how and where our food is produced and what we are buying, we can all play our part in that solution. We are so proud to be the winners this year of Best Organic Meat Product and the Best Organic Farmers at the Soil Association Boom (Best of Organic Market) Awards.