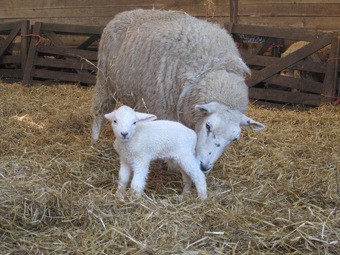 Another blustery March and another lambing due to begin, the gateway to Spring we always say. This winter has been one of the toughest we've known with relentless rain and wind. Back in September we kept saying that the weather ought to improve and dry up soon but how wrong we were! The farm is incredibly wet, the pasture has been taking in more and more water, and it feels like walking on soggy sponge. The fields are eerily quiet and empty now, maybe just the sound of a skylark, and yet next week they'll begin to fill with the noisy baaing of the ewes and frantic bleating of new born lambs. It's an amazing transformation, from winter at the beginning of lambing and just over three weeks later, it feels like a different world! If the weather is kind, it makes it so much easier, better for the ewes and lambs when they don't have to huddle together for shelter under the hedges and for us too, when we are out there at all hours.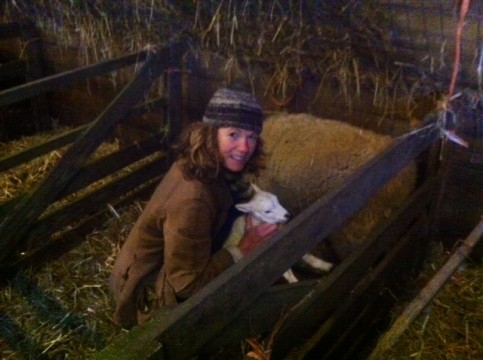 For now, inside the sheep shed the ewes are not only protected from the atrocious weather, but we can keep a close eye on them. When they lamb, we put them in a small pen to 'mother up' and then if the weather is as bad as it is at the moment, we turn them out into another 'nursery' barn for a few days until it (hopefully) improves and they are strong enough to cope. They need around the clock care, Tim is the early riser and does the dawn shift and I stay up late at night. We are grateful to have an extra helper staying with us, as extra pairs of hands and eyes are always welcome at this time of year.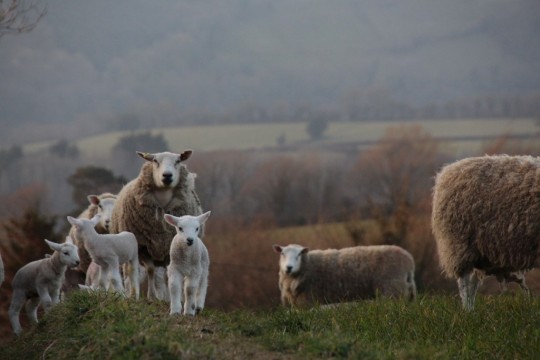 Another important ingredient at lambing is food – plenty of it to keep us going and our spirits up! Many years ago when Tim was a lambing student on a farm in Wales, I phoned to ask him how it was going and he told me he was eating mostly cake, and big breakfasts of fatty bacon followed by more cake. The batchelor farmer ( who called Tim 'Elwyn' because it was easier than remembering his name, though he knew each and every one of his ewes) was looked after by ladies in the village who must have competed with each other over their baking skills. I'm not very good at getting around to baking but we are enjoying Tim's mother's renowned fruit cake. Thank you Mary!
So we are going into self isolation as we do every year for lambing time, cutting ourselves off from social life for a bit, and focusing on the job. We've got a stock of food to keep us going so even if coronavirus comes our way, I hope we'll be prepared. The anxiety about a contagious disease is reminiscent of the horrendous Foot and Mouth epidemic back in 2001 when animal movements were banned from February to July with terrible economic consequences and everyone coming onto the farm had to thoroughly disinfect.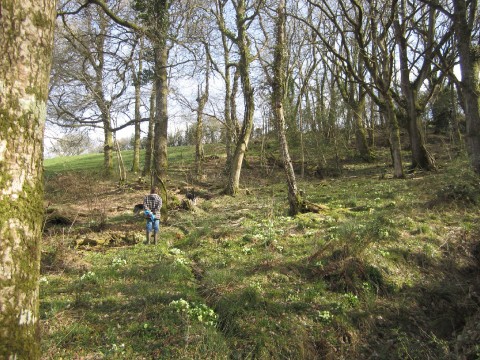 And though there won't be much spare time in the coming weeks, I still like a good book and I've been reading Laurie Lee's Notes on the English Year. His depiction of spring is beautifully eloquent (though several pages long!). When I look outside at the grey skies and trudge in the mud, it's lovely to picture his more romantic portrayal! 'But spring comes to England as to no other country, as though this island were it's natural home' and he says, 'For one thing it seems to last longer here, ' He's right that we have had the odd special day of sunshine when we start to get excited in January on seeing the first shoots of the daffodils peeking through and the song of the blackbird, and despite the weeks and weeks of grey days, February brings snowdrops and lighter days. March comes like a lion and there's so much to do on the farm before the rewards of April and the beauty of May time to look forward to.