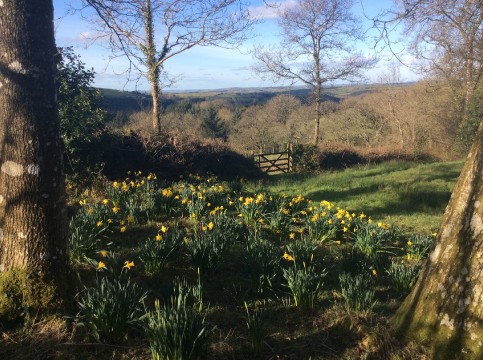 The fields are quiet and faded in their winter colours , and still very wet after so much rain, but by the end of this month they'll be alive with the sound of new born lambs and ewes calling to them. Yesterday we were in despair that winter would never end, but a beautiful day today has given us hope. March is the pathway to spring, all twists and turns, one minute hailing, the next a welcome spell of warm sunshine, so I wonder what we've got in store? We've been at the farm so many years now, and I find myself repeating the same old things! But if March comes in like a lion, which it has done, it goes out like lamb, so they say.
It's an amazing transformation, from winter at the beginning of lambing and just over three weeks later, it feels like a different world! If the weather is kind, it makes it so much easier, better for the ewes and lambs when they don't have to huddle together for shelter under the hedges and for us too, when we are out there round the clock at all hours.
There's lots of look forward to with Easter and spring holidays. And it's almost here, so if you are planning your menus, take a look at our Easter Boxes, with plenty meals for the whole weekend and longer. We have 2 sizes to choose from, a larger family box which includes a fabulous double loin of lamb joint, or the smaller Gourmet Box, with our award winning rack of lamb and special cuts for two.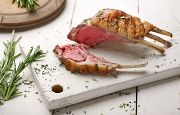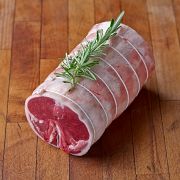 We care passionately about the quality of our produce and were heartened the other day by the latest study which proves organic meat really is better for you, having 50% more beneficial omega-3 fatty acids than conventionally produced meats.
We've never needed convincing about organic farming being the right way to produce food and the only way if you want to know what's gone into it! Interestingly, professor David Hughes speaking at an NFU (the National Farmers Union) conference recently, acknowledged that it is hard to find meat that has not been fed on some G.M (genetically modified) feed. Because it is almost impossible to keep animals w statements on supermarkets websites indicate that for customers wishing to avoid GM –fed meat, organic is the only option.
Do get in touch before 20th March if you'd like an Easter order, which can be delivered to your door on Thursday 24th March. Please note that there will be no deliveries on Friday 25th, being Good Friday. You can order on the website, or give me a phone, whatever is easiest. Our full range of organic meats are cut and prepared in our farm butchery to order, so you to create your own bespoke box, or choose from our seasonal selections. If you'd like some inspiration, why not try a favourite recipe of mine for Lamb shoulder slow cooked in cider with honey and rosemary.