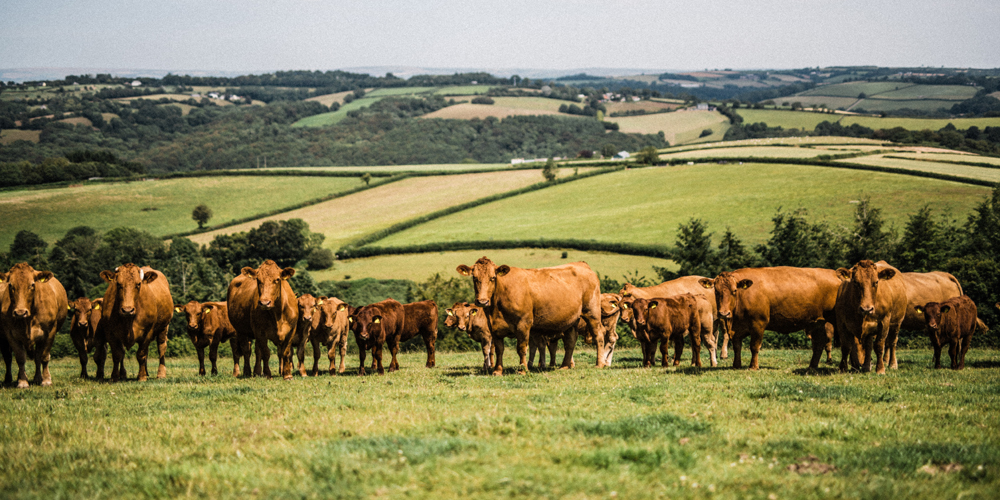 At the end of COP26 we should be euphoric that progress has been agreed towards tackling climate change. Instead we are left feeling that a piece of the jigsaw has been missed.
With the broadbrush approach of many news sources reporting that worldwide animal farming is leading to the end of the world as we know it, some of us organic and regenerative farmers continue to feel like public enemy number 1. However, it is entirely possible to breed animals for food economically, sustainably and in the process contribute significantly to carbon sequestration - we have been doing this at Higher Hacknell for 36 years! And this doesn't even touch on the fact that a side effect of farming this way is a high level of animal welfare.
Whilst there was much discussion at COP26 about reforestation, we didn't hear much about soil, and importantly, that grassland which covers a large area on this planet has a huge role to play in storing carbon and reversing the damaging effects of climate change when it is farmed regeneratively, not using oil-based fertilisers and chemicals.
Two years ago I wrote in my blog and in Devon Life magazine about how eating meat can help save the planet - I reproduce the text below unaltered and unabashed.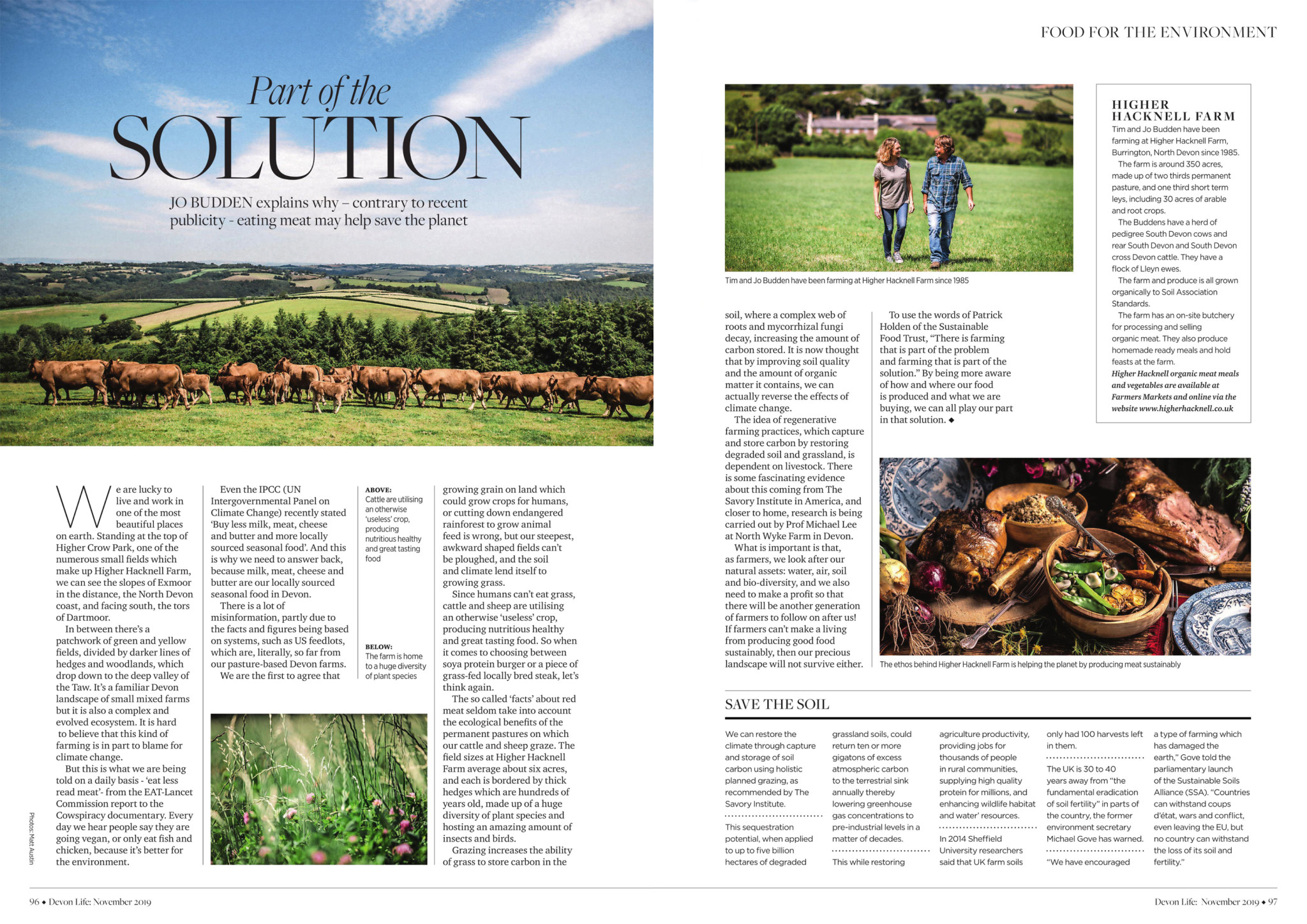 November 2019
We are lucky to live and work in one of the most beautiful places on earth. Standing at the top of 'Higher Crow Park', one of the numerous small fields which make up Higher Hacknell Farm, we can see the slopes of Exmoor in the distance, the North Devon coast, and facing south, the tors of Dartmoor. In between there's a patchwork of green and yellow fields, divided by darker lines of hedges and woodlands, which drop down to the deep valley of the Taw. It's a familiar Devon landscape of small mixed farms but it is also a complex and evolved ecosystem. It is hard to believe that this kind of farming is in part to blame for climate change.
But this is what we are being told on a daily basis - 'eat less read meat'- from the EAT-lancet report to the 'Cowspiracy' documentary. Every day we hear people say that they are going vegan, or only eat fish and chicken, because it's better for the environment. Even the IPCC (UN Intergovernmental Panel on Climate Change) recently stated 'Buy less milk, meat, cheese and butter and more locally sourced seasonal food'. And this is why we need to answer back, because milk, meat, cheese and butter ARE our locally sourced seasonal food in Devon.
There is a lot of misinformation, partly due to the facts and figures being based on systems, such as U.S feedlots, which are, literally, so far from our pasture based Devon farms. We are the first to agree that growing grain on land which could grow crops for humans, or cutting down endangered rainforest to grow animal feed is wrong, but our steepest, awkward shaped fields, can't be ploughed, and the soil and climate lend itself to growing grass. Since humans can't eat grass, cattle and sheep are utilising an otherwise 'useless' crop, producing nutritious healthy and great tasting food. So when it comes to choosing between soya protein burger or a piece of grass fed locally bred steak, let's think again.
The so called 'facts' about red meat seldom take into account the ecological benefits of the permanent pastures on which our cattle and sheep graze. The field sizes at Higher Hacknell Farm average about 6 acres, and each is bordered by thick hedges which are hundreds of years old, made up of a huge diversity of plant species and hosting an amazing amount of insects and birds. Grazing increases the ability of grass to store carbon in the soil, where a complex web of roots and mycorrhizal fungi decay, increasing the amount of carbon stored. It is now thought that by improving soil quality and the amount of organic matter it contains, we can actually reverse the effects of climate change.
The idea of regenerative farming practices, which capture and store carbon by restoring degraded soil and grassland, is dependent on livestock. There is some fascinating evidence about this coming from The Savory Institute in America, and closer to home, research is being carried out by Prof Michael Lee at North Wyke Farm in Devon. What is important is that, as farmers, we look after our natural assets: water, air, soil and bio-diversity, and we also need to make a profit so that there will be another generation of farmers to follow on after us! If farmers can't make a living from producing good food sustainably, then our precious landscape will not survive either.
To use the words of Patrick Holden of the Sustainable Food Trust, 'there is farming that is part of the problem and farming that is part of the solution'. By being more aware of how and where our food is produced and what we are buying, we can all play our part in that solution.