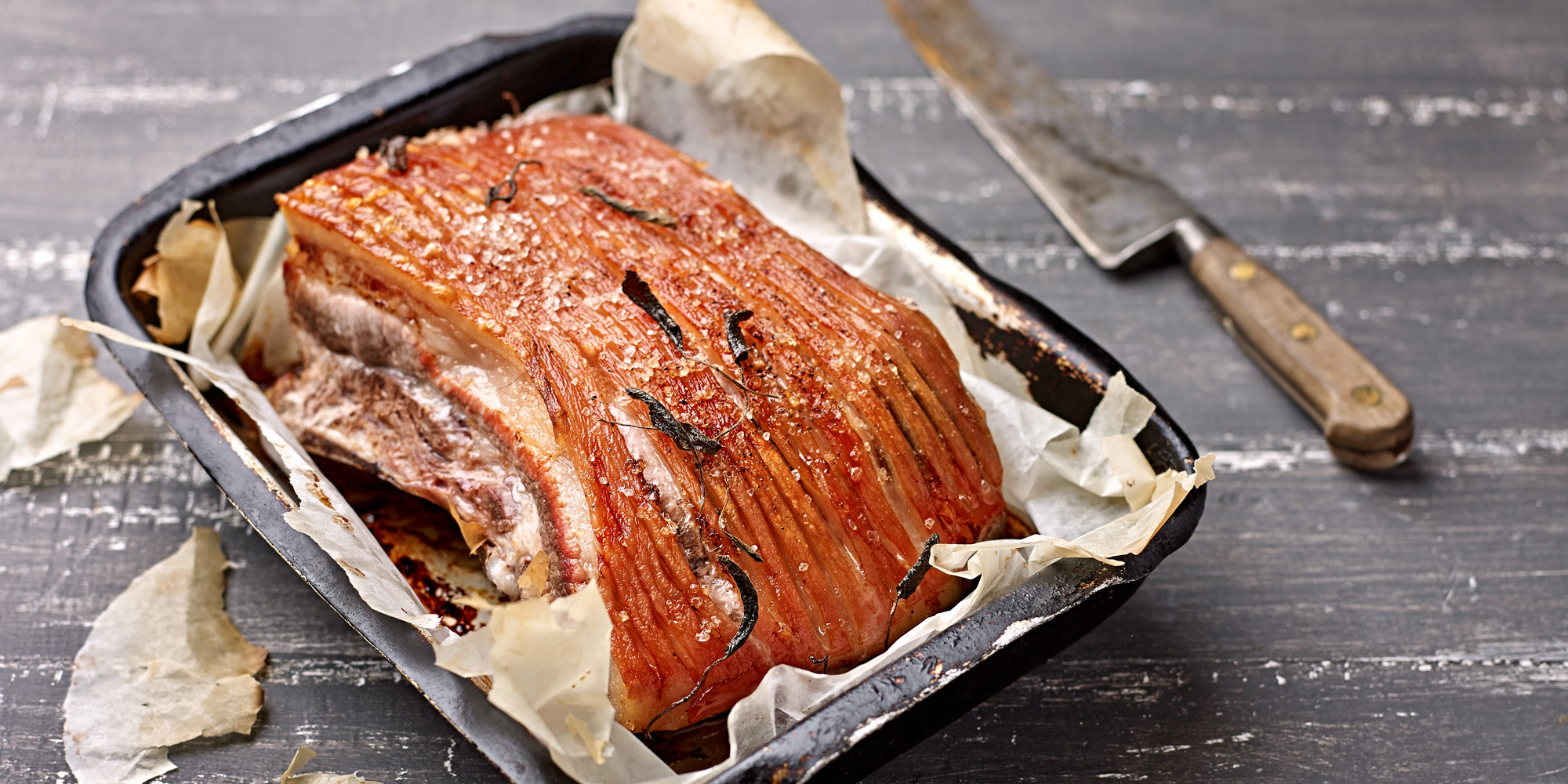 This is the third of our three online size guides to festive meats. Pork is such a versatile meat from which we get joints and chops, sausages, bacon, gammon ham, sausage meat – there's something for everyone.
As some of you may know, for various reasons this year there has been a national shortage of organic pork. However, we're very happy to say that we've been able to replenish our supply of organic in time for your festive menu-planning.
You'll notice though that our gammons and bacon are described as free range rather than organic. As we cure these ourselves here in our butchery they take a few weeks to prepare. Therefore, knowing that the shortage would mean we couldn't cure organic products in time for Christmas, we decided to source free range outdoor bred and reared cuts from a local Devon farmer who has high animal welfare standards. We've cured them using organic ingredients so we think they're a great compromise when our usual organic pigs weren't an option. We hope you agree!
And just so you know, all of our fresh organic pork is, of course, free range and outdoor bred and reared too – these are just some of the exacting requirements of their high welfare organic status.
So, onto the pork – lots to choose from allowing you to balance the style of your dish with how long you wish to spend in the kitchen.
Stress-free tender roasting joints you can pop in the oven – with plenty of ridiculously moreish, crunchy crackling
Organic loin of pork on the bone: 1.5 kg will comfortably serve 4-6 people.
Organic loin of pork boned and rolled: easier to carve than the bone in version and 1 kg will serve 4 people plus extras for nibbling later.
Leaner roasting joint – it's all about the flavour of the meat, less crackling
Organic pork leg boned and rolled: for easy cooking and carving, 1 kg will serve 4 people with enough leftovers for a sneaky cold pork and pickle roll for supper.
When you want to prepare a slow roast or present a dramatic dish of pulled pork
Organic shoulder of pork on the bone: left to its own devices in the bottom of the oven for hours this makes absolutely delicious pulled pork and is a real crowd pleaser (although crowds are sadly not an option this year, your family bubble will love it!) A whole shoulder is around 8 kg and will feed 12-20 guests, and a half at 4 kg will serve 8-12.
Organic pork belly is also great when you want to leave something in the oven and get on with other things. With belly pork, the fat melts away and keeps the meat succulent and tender with lots of fantastic crackling. A 1 kg joint will be perfect for 2-3 people with some seconds.
Pork belly and shoulder also make amazing pork pies!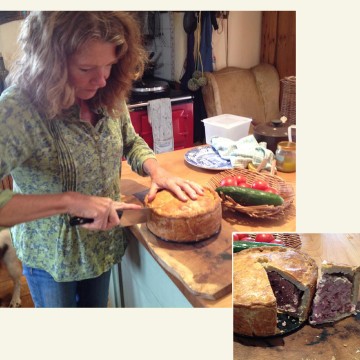 Organic chipolata sausages and streaky bacon
Whether you make your own pigs in blankets with strips of free range streaky bacon wrapped around them or just go bare we don't need to tell you how many organic chipolatas you need – but it's lots! We tend to go for 3 per person minimum with the Christmas roast but we all know that any left at the end disappear very quickly (along with cold stuffing – yum!) Chipolatas and crispy bacon are also great on a bed of scrambled eggs in a breakfast sandwich served with a glass of freshly squeezed orange juice. Just saying.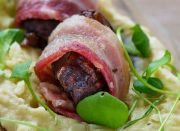 Organic sausagemeat
We love stuffing! 1 kg of organic sausagemeat will make enough stuffing to serve with a 5–6 kg turkey (although we always make more and eat it with everything over the festive holidays).
My favourite Christmas stuffing combines chestnuts with sausagemeat, try Delia's eighteenth century recipe!
And finally, sometimes you just need a break from the kitchen frenzy, fun as it is. So how about letting someone else do the prep with an organic ready meal from the freezer (we won't tell if you won't). Our organic Spanish pork casserole for two will whisk you away to sunnier climes – perfect with a large glass of something red and with no washing up in sight.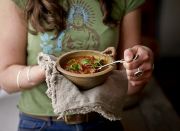 Don't forget, the last date for Christmas orders is 13th December and they will be delivered on 21st, 22nd and 23rd December or you can collect safely from the farm on the 23rd.
Going back to our recent blog post on festive beef - we are sadly sold out of sirloin and fore rib of beef now but we have plenty of best beef roasting joints still available – delicious!