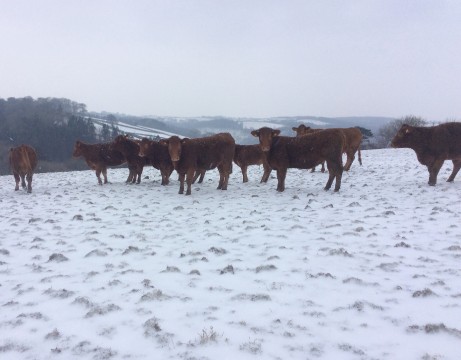 Organic farming can be a tough way of life, but never more so than when it freezes. This week has been one of the worst! The artic wind with it's gales of ice has made working outside pretty challenging!
Whilst most of the animals are cosy in their sheds, when the troughs freeze we have to get them to water, which means letting them out to the pond (once we've broken the ice) for a drink.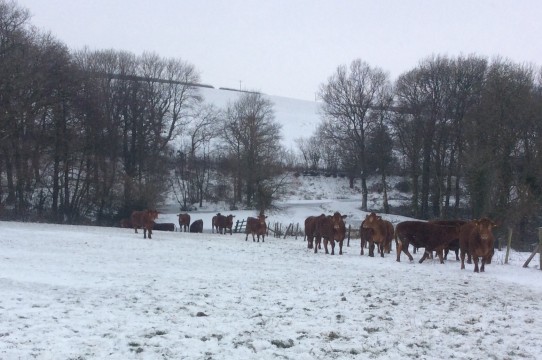 And leading the sheep down Tim's secret path he calls 'the motorway' to the stream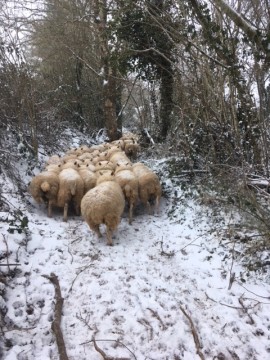 Just getting the basics done takes all day. Then there's a few more problems, getting the landrover out of a snow drift, towing vehicles that are stranded back up the lane. At least we have plenty of food to keep us going. There's no shortage of meat for warm casseroles and we stiil have enough veg in the garden for soups.
At least we haven't started lambing yet! We've got that to look forward to next week, and as I always say - 'we start lambing in winter, and when we finish it's Spring'. Let's hope!