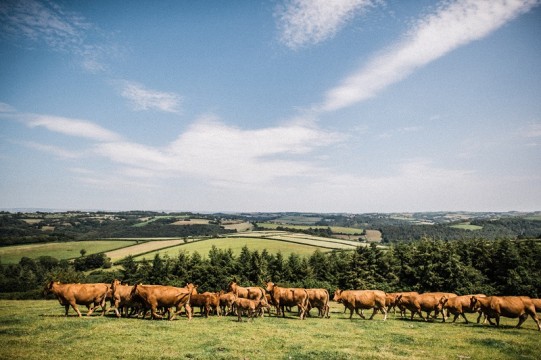 Last year we welcomed Henry Dimbleby's National Food Strategy, and now Part 2 of his insightful report has been published and makes recommendations which could dramatically change food and farming. We very much agree that at a time when we face the challenges of climate change, nature and health, food and farming should be part of the solution, not the problem.
For us this means farming with nature, and not against it, which is why for the past 36 years we have been farming without chemicals, pesticides or artificial fertilisers. We believe organic farming is the only system that offers consumers a complete guarantee of where and how their food is produced. Our produce has the backing of a set of Soil Association standards, which legally comply with the EU Organic Regulation, and provide reassurance that the organic meat we sell has been reared with the highest welfare standards in mind, absolute consideration for the environment and complete traceability.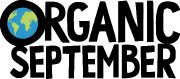 As part of our involvement with the Soil Association we'll be supporting their annual Organic September campaign to heighten awareness of the massive impact that could be made by adopting organic farming methods. If all of Europe's farmland was farmed in accordance with organic principles, agricultural emissions could drop by 40% by 2050, with plenty to feed the growing population healthy diets, and along with other key changes to our food system, this could help keep global warming below 2°C.
While we are optimistic about how our organic farming methods can make a positive difference to the challenges faced by nature, and that the forthcoming COP26 talks could lead to global cooperation and commitment to environmental protection and sustainable farming, we are less happy about the impending UK trade deals and worry that these are likely to lead lower welfare and environmental standards in imported meat.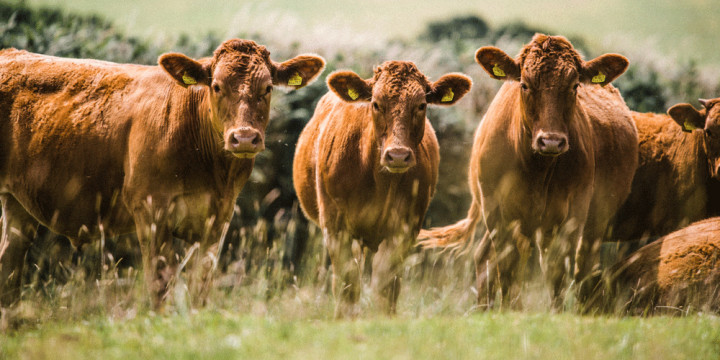 Going back to the National Food Strategy, we do have some concerns though that key evidence has been misinterpreted leading to a conclusion that the intensification of livestock could be better than extensification, and grain better than grass, in order to meet our greenhouse gas reduction targets (although the report acknowledges that the issue of meat and livestock is complex and that grazing livestock can play a positive role in rebuilding soil fertility and restoring habitat). We strongly believe there is a need to differentiate between the intensively farmed animals which are part of the problem and the pasture-fed cattle and sheep which are absolutely part of the solution. In other words, 'It's not the cow but the how.' It is so much better to farm all land in harmony with nature, rather than take some land out of production, as the government seems inclined to do, and then farm the rest intensively. Organic takes a "whole system" approach to farming and food production. This means farming in a way that aims to support our whole food system, from soils and farm animals to the health of people, nature and the planet.
Tim and I were very young, naïve and had a limited experience of farming when we started at Higher Hacknell Farm in 1985, but we felt back then that we could not farm in a way which worked against nature and the decision to farm organically was one that we never regret.