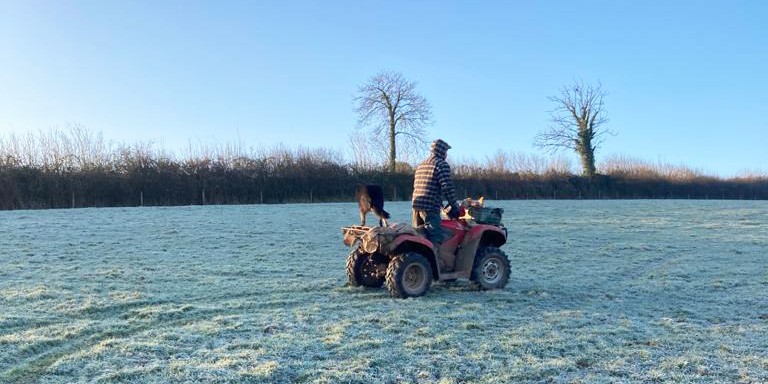 There is no time for hibernation on the farm – January and February are when Tim gets to work in our small woodland before spring growth starts in earnest, and before nesting birds make nurseries of our trees and hedges. We take comfort in the fact that even in the depths of midwinter under the weight of leaden skies, the landscape is preparing for new life to come.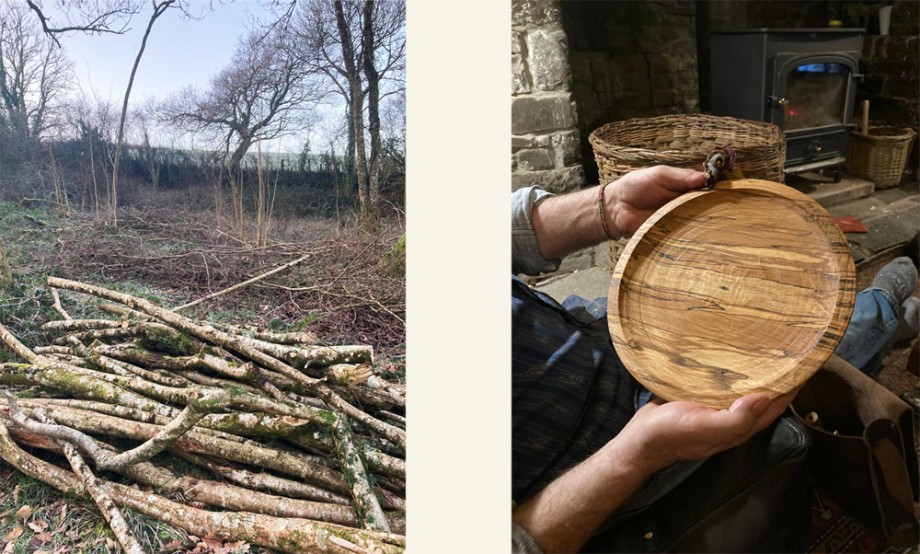 Sadly, like most parts of the country, some of our beautiful Ash trees have been stricken by Ash dieback, a fungal disease that affects the trees' vascular systems. Tim has been taking down the dead wood which will be used as fuel for our biomass boiler. He will also use some choice pieces for wood turning, transforming the timber into richly grained bowls and plates using his homemade pole lathe. New saplings will be encouraged to take the place of the old ash trees and creating space for them will help with natural regeneration in this important area for wildlife on the farm.
Hazel is another timber crop that we have in our woodland. Hazel has so many uses – the naturally bendy but strong stems make hurdles and bean poles for the farm and kitchen garden. Every few seasons Tim coppices the hazel leaving spiky stumps or 'stools' which prevents new growth from becoming dense and woody. He leaves a few straight rods to grow in rotation, and managed this way, coppiced hazel can live for up to two hundred years. Caterpillars thrive on the soft hairy leaves providing food for birds and dormice, and the low growing stools are natural cover for ground nesting birds. We leave them looking quite scruffy for a while as new growth establishes itself – a protective layer of brambles is the order of the day to keep the deer from nibbling the tender green shoots.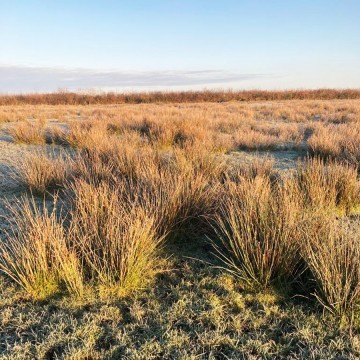 Our rough pasture is looking deliberately untidy too, but a glistening layer of frost adds icy sparkle at this time of year. We used to cut down the rushes but now we leave them as tussocky cover for other ground nesting birds that prefer to be in the open, such as Curlew. Across the country their numbers have declined alarmingly over the last few decades so we are very keen for them to breed and thrive in our fields as part of our regenerative farming system.