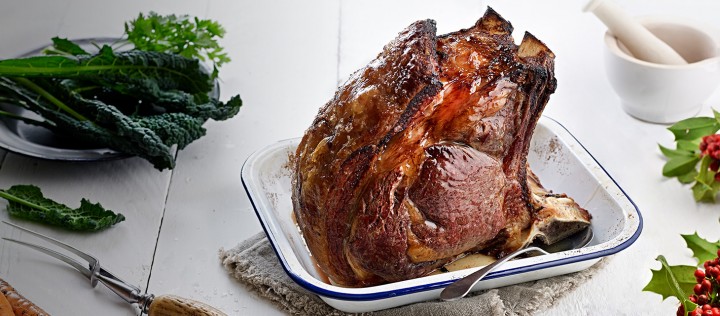 I don't know about you but our mouths are watering at the thought of all the delicious Christmas meals we'll be cooking soon. I know it can be hard to work out how much you need of each type of meat though, so I've prepared some handy guides covering a selection of our organic products. Therefore this blog post is a bit different to my normal ones - whilst there is a lot going on around the farm at the moment with preparation for the colder months well under way I thought you might prefer something that would help you with your own Christmas prep!

Here's the beef guide – I'll be adding to this with poultry and pork in the next week or so.
When you want a showstopping centrepiece – full of flavour, visually arresting and with lots of ceremonial drama as it is paraded into a candlelit room:
Fore rib of South Devon beef on the bone
South Devon sirloin joint on the bone
1 bone joint serves 2-3 people
2 bone joint serves 4-8 people
3 bone joint serves 8-12 people
4 bone joint serves 12-20 people
Please note - our South Devon cattle are a large breed - the suggested serving sizes take this into account.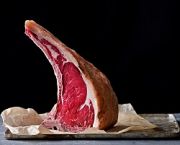 Easier to cook and carve but equally delicious. We've removed the bone and rolled the joint for you. No bones so no waste. Takes up less space in the oven too:
Boned and rolled rib joint
Boned and rolled sirloin joint
Boned and rolled topside joint
1kg will feed 2-4 people for one meal. If it's just for 2 people there will be some delicious cold leftovers – enough for the basis of a meal the next day.
2.5kg will feed 6-8 people, with a few tasty leftovers for a sandwich.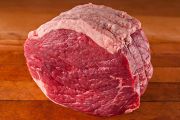 Something special for just the two of you?
Beef fillet steak
Fillet steaks are usually around 180g each, but if you're spoiling yourselves, allow 225g per person and you'll be in for a treat.
A whole fillet weighs around 2kg and will feed 10-12 people, or choose a 1 kg piece to roast or for a magnificent beef wellington for 4-6 people.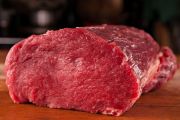 Need to pop something low maintenance into the oven during the day and then forget about it until the evening when it emerges tender and oozing with flavour?
Boned and rolled brisket joint
As above, 1kg will feed 2-4 people for one meal and 2.5kg will feed 6-8.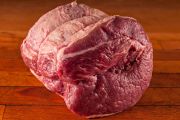 Something that is delicious cold with pickles and chutneys on a day when you feel the need to eat something a bit lighter or when meal times are not set in stone:
Salt beef
Silverside of beef, salted and home cured with juniper, bay and peppercorns ready for you to simmer in your kitchen then chill, rolling some cracked black pepper on the outside. 1kg will feed 4 people eating a light meal of cold meats, salad, pickles and bread or potatoes with plenty left over for nibbling at in the fridge later.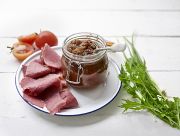 We have some absolutely delicious recipes if you need inspiration or technical advice on how to cook your meat. To see our full range of organic beef cuts please click here. Our last order date for delivery before Christmas is 13th December, but our order book is already filling up, so if you can, please get your orders in early to avoid disappointment!