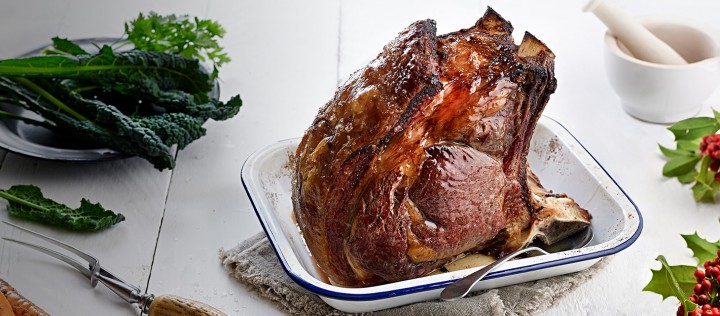 It's only a month until Christmas Day dawns upon us! Maybe you've got it all sorted and wondering why everyone else is in a panic, or maybe you don't see what all the fuss is about. But if like me, you've still got the Christmas shopping to do, why not get your Christmas meat order to us and then at least that job can be ticked off the list.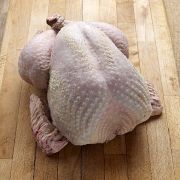 I can't do Christmas without a turkey, I love having plenty of cold meat (if I'm lucky to get any leftovers) as it sorts out all those after Christmas meals. But if it's not your turn to 'do' Christmas this year, a lovely Rib or Sirloin of beef on the bone makes a great treat for the festive season.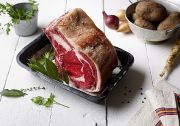 And if you want cold meats for the buffet table, then a big gammon joint cooked in advance is perfect those meals when you don't want to spend hours in the kitchen and just want to relax! There's also our ready sliced and cooked salt beef to make life easier still, and delicious with pickles and chutneys.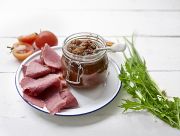 Our Christmas meat orders will be delivered on Tuesday 22nd and Wednesday 23rd December, with the absolute last date for orders being Sunday 13th December. Please try to order before then as we do sell out of some cuts and when it's gone, we can't just produce more, farming isn't like that! Our meats are slowly grown in an organic system with no routine antibiotics.
Do get in touch if there's any information you need or you'd like to discuss your order with me. Email on info@higherhacknell.co.uk or phone 01769 560909. I can help with what size turkey, goose or cut of meat you might require, and please note that we only charge for the actual weight per kilo you receive, so the total price on the website is a guide. If you would like a particular size turkey, goose or chicken, please write this in the comments box at the end or the order process or let me know and we will do our best. However if you add more, or it is greater cost than on your order, you will need to contact us by phone to pay for this.
We had our first frost yesterday, though it was a beautiful clear day with sunny spells. It's been mild so far and we still have the sheep and a lot of the cattle outside, but we're starting to feed some hay and silage as the fresh grass disappears for winter.
I hope you are getting in the festive spirit and have a wonderful Christmas. Don't delay with the Christmas orders!
Best wishes
Tim and Jo and the busy team at Higher Hacknell Farm!