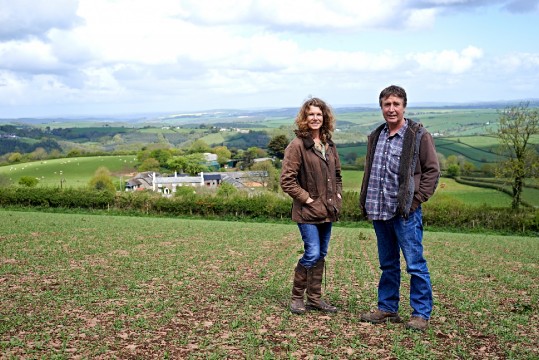 A multi-coloured rainbow brightened the grey sky above the farmyard yesterday as we got back to work in our farm butchery. It's a difficult time of year with the weather making life a misery for so many, especially with the floods, so we all need a few 'rainbows' to get us through these winter days.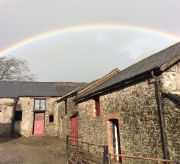 We had a wonderful family Christmas and I hope that you had a great time too. Food is such an essential part of the festivities, and as we go into the New Year, we're thinking about cutting back and eating a bit less. But it's even more important to enjoy what you're eating, by buying better quality in smaller portions. Our Prime Cuts Selection is full of lean steaks and chicken fillets for healthier tasty meal options.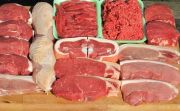 So yes to a few less sugary treats, and yes to more delicious home-cooked meals from healthy raw ingredients. This month we are offering our Bargain Beef Box, which was so popular last January, saving 15% on the usual prices.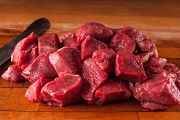 So here's to a happier and healthier year. We can make small changes that make things better, for ourselves, for the environment and for the animals. Buying less from the supermarket and more direct from the farmers and farmers markets can help the local economy too. And talking of economy, did you know that by joining our Privilege Club we give you 10% extra FREE meat on every monthly order over £100, or free delivery? To join it, contact or phone me on 01769 560909.
Don't miss our January FREE DELIVERY offer: Just quote JanFree when ordering (£75 or more) on our website.
All the best for 2016
Jo, Tim and all at Higher Hacknell Farm