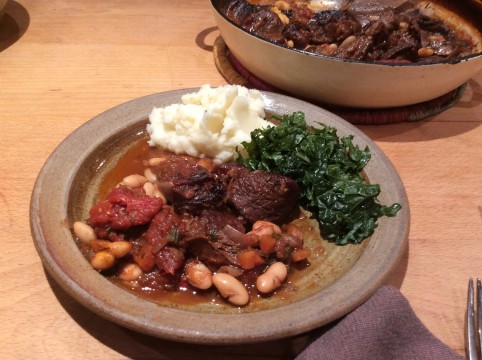 It's been the wettest of winters, and January with it's steely grey skies is a tough month for us organic farmers! It's heads down and keep on going! But there's nothing more cheering than a tasty hot meal of braised beef to come it to after a day's work outside. The robust flavours and hint of chilli with our Higher Hacknell beef and nourishing beans, slowly cooked to melting tenderness is a perfect winter weekend warmer! To get the full recipe, just visit our recipe page here.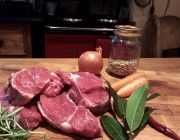 Even the sheep and cattle prefer to be in at this time of year and it gives the fields a break. Tim's brought the ewes in now so they can settle down and get ready for lambing. They were scanned this week, so we are looking forward to having lots of lambs in March. Scanning helps us to know if they are expecting one or two or even three lambs so we can give them the correct nutrition.
But the evenings are already drawing out and patches of snowdrops hint that the spring will surely come. So roll on January....
And do check out this recipe and plenty more ideas for cooking warming winter meals on our recipe pages. Do send me your favourites too, or message us at Higher Hacknell on facebook and twitter.