Organic lamb for Easter
Great meals are at the heart of every celebration, so with Easter almost upon us, it's time to get menu planning! A whole leg or shoulder of lamb is the traditional choice, but you could choose one of our great value boxes, a large lamb box (half a lamb) or medium lamb box, which have a complete selection of cuts for every meal from the Sunday roast to mid-week chops and casseroles. If you order before Easter you can get £5 off our Large Lamb Box.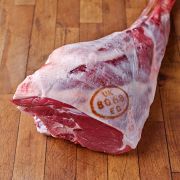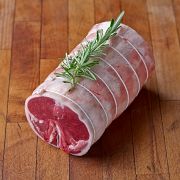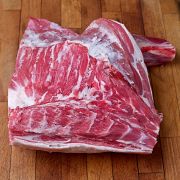 Gourmet Easter Meat Boxes
For a wider range of meat cuts we have a choice of two Easter Boxes. The Easter Family Meat Box, has a lamb roasting joint, as well as a large chicken, plenty of sausages and a gammon joint for the bank holiday picnic. A fabulous french -trimmed rack, perfect or 2-4 people is the centrepiece of the Gourmet Easter Box, along with prime beef and lamb steaks. If you've got a big gathering, a turkey is brilliant for a celebration but order soon as we only have a few available.
Easter orders and delivery!
Please order by Sunday 9th April at the latest. Deliveries will only be on Thursday 13th due to the holiday on Good Friday 14th. We aim to offer the best service that we can and have been working with our couriers recently to introduce a new tracking system that will give you a clearer idea of what time the deliveries will arrive. You should receive an email on the morning your delivery is due with an approximate time, but check your junk or spam folder in case the email goes there.
We welcome any feedback and appreciate your reviews of our produce either on the website or facebook.
And finally, the star performer is…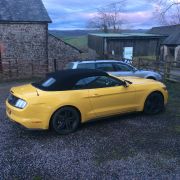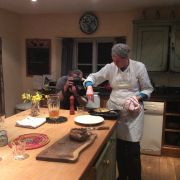 Last week this amazing yellow mustang drew up in our farmyard on the hunt for local produce. The guys were on a road trip doing an article for a magazine and we showed them round the farm and they ended up in our kitchen with the Higher Hacknell chef who cooked an amazing meal all sourced from the farm. We are not talking food miles here, but food 'feet'! If you'd like some cooking inspiration, take a look at our seasonal recipes.
I hope you enjoy some fabulous meals this Easter and get out and about in the spring sunshine too.