What are your plans for the bank holiday? When summer kicks off, it's time to have some fun! We're off to the Fair again at River Cottage with our stall brimming over with the best cuts of our finest organic meat and just about everything you could ever grill on a BBQ .There's chef demos, workshops from foraging to fermentation to take part in, and such a friendly atmosphere. We enjoy meeting up other artisan producers who've become old friends and the River Cottage chefs we've got to know over the years.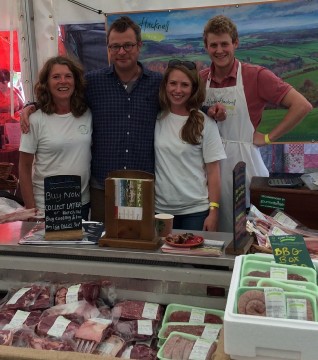 It's an opportunity for us to put on a big display of our home varieties of sausages, burgers, koftas, and talk about the more interesting and special cuts of meat. I'll definitely be taking a Tomahawk or two, some Cote de Boeuf and Richard will create a masterpiece Guard of Honour from French trimmed racks of lamb. I just hope it doesn't pour with rain!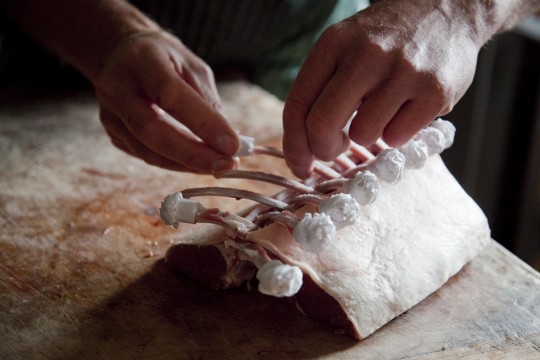 Jim, our son who used to be a gardener at the HQ, won't be there this time as he's got his vegetable enterprise back here to work on, so I won't have a place to pitch up my van for the night! It's good to know some of you have enjoyed the salad bags and spinach recently, and now the growing season is well underway there's so much to look forward to in the weeks ahead on the seasonal page of the website. Follow it on his facebook page.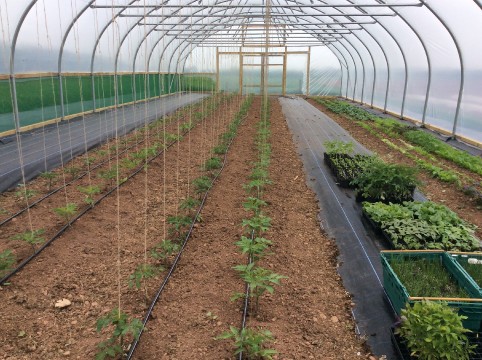 So it's a busy week in the butchery getting ready. We're also catering for Stone Barn a gourmet Burger pop up just outside Twickenham rugby, so check them out if you are going to the match.
If you're planning at half term getaway, we can deliver to holiday cottages if it's different from your usual address or friends you might be staying with. You won't feel like you're eating them out of house and home if we deliver a meat box in advance or as a 'Thank You'!
Whatever you are upto, whether it's a getaway break or a staycation, I hope the weather stays fine for having a #BetterBBQ.